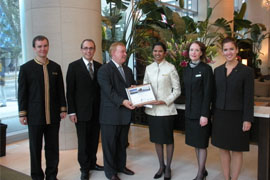 After 40 years in the hospitality industry, Stephen learned that the success of any hospitality business is based on two factors: the people and the numbers. While developers, designers and owners with deep pockets – design and build glorious infrastructure, the essential ingredients for success must include great people and realistic, complete numbers that lay out a roadmap(s).
Stephen believes that market (lenders, bankers, investors) demands have led to the erosion of the DNA of hospitality in the past 10 years. There is an urgent need to reinvent fresh dynamic and nimble organizational structures that enable visionary leaders to drive their businesses forward, attracting creative, engaged and productive teams that 'get' or find the high-potential opportunities that will lead to success. Even in the new realm of IFRS, neither customers nor employees are seen as assets; this must change in order to maximize the true potential of each business.
This bluntly implies that the traditional organizational structures that have been stripped of most middle management, supervisory and coaching related positions and the old succession plans have been shattered: the structures are broken; and its now time to reinvent hospitality teams and leadership for tomorrow.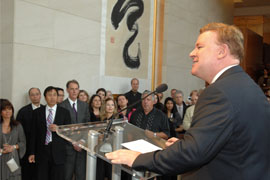 It is incumbent on owners, investors and leaders to re-engineer their hospitality organizational and physical structures now, in order to compete in future. As economies recover, and the baby boomers with massive wealth and discretionary spending travel again, service will again become the key DNA that drives the health and success of hospitality. Stephen believes that smaller management teams of superior leaders, more generalist in nature, must focus on the business plan, while leading, coaching and motivating front line guest/customer service specialists who create unique, consistent and delightful customer experiences. This inherently implies that technology must be used every step of the way to free up both leaders and staff to take up their most productive roles in the new order of responsibilities in 'next generation' hospitality.
Specialists can be brought in to create and engineer menus and beverage lists, ware-washing plans, controls, procedures and the like. Once core standards and practices have been created (and done so to create competitive advantages, product differentiation that are unique and hard to copy) and effectively documented, specialist trainers can train the teams and instill the culture. Outsourcing is becoming an increasingly compelling solution for hotels and business that have been stripped down to bare essentials –and sometimes beyond.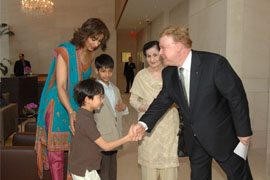 It takes fresh eyes, without bias, and a fresh outlook, to lead a team to drive the next growth cycle for each business.